Our answer to the perfect vintage jeans you could never quite find.
Our new BAM denim blends a soulful vintage feel with modern tailoring and sustainable materials.
Casual but collectible, approachable yet elevated — This inspired us to name our first classic fit, The Collector.
The denim you collect and go back to, for years to come...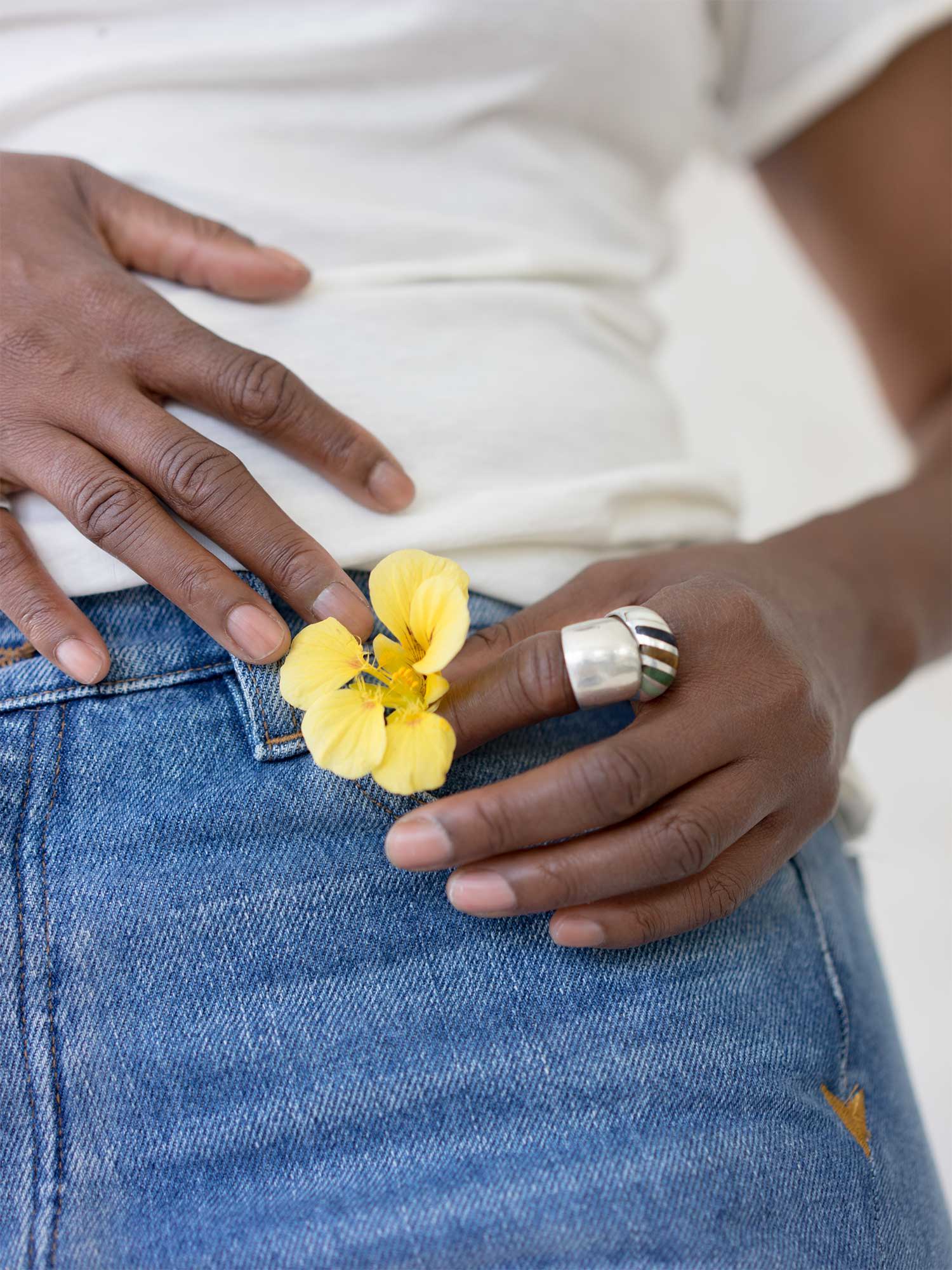 Fit, Feel & Craftsmanship Come First.
Inspired by a perfect pair of vintage denim, our Collector Fit features a timeless silhouette with a rise that sits at high hip and eases into a straight leg.
Sourcing the highest quality American-made fabrics, BAM denim is thoughtfully constructed of 13 oz 100% deadstock cotton denim and finished with our signature handwork details.
Embroidered Western arrow bar tacks, contrasting copper thread and custom hardware - are just a few of things that will make these your favorite new jeans.
BAM denim is meant to be worn…and to be loved.

We want our denim collection to evolve into beautifully lived-in treasures, vintage finds for a future generation.
We want everyone that invests in our pieces to feel good about where they came from.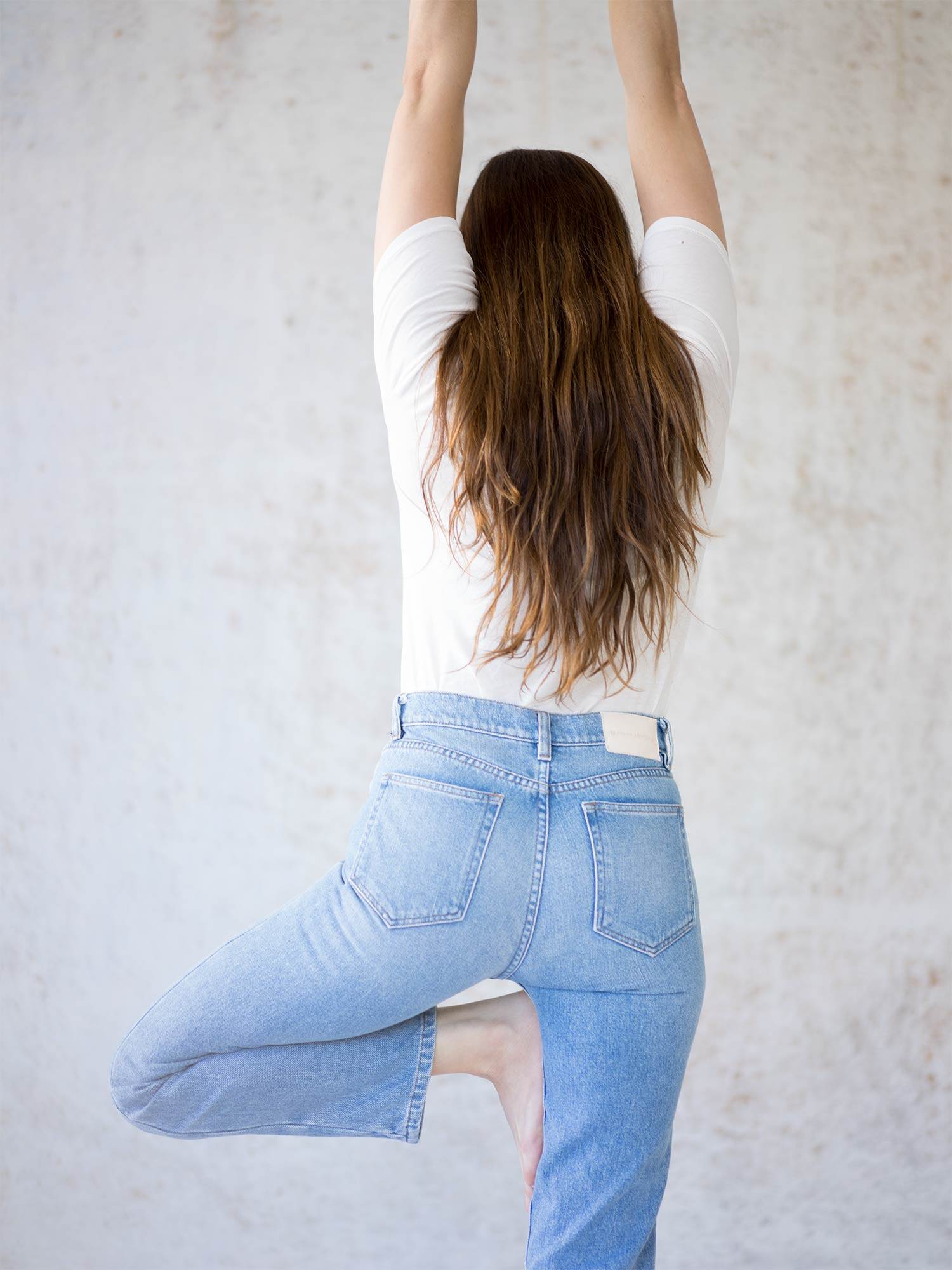 Like all Bliss And Mischief goods—our new denim is made right here in downtown Los Angeles.
We're passionate about knowing our sources. By making our pieces in LA, we're able to know the people that make our clothing, personally.
We also cut down on our carbon footprint by keeping it local.